Transformed Image: A 7 day devotional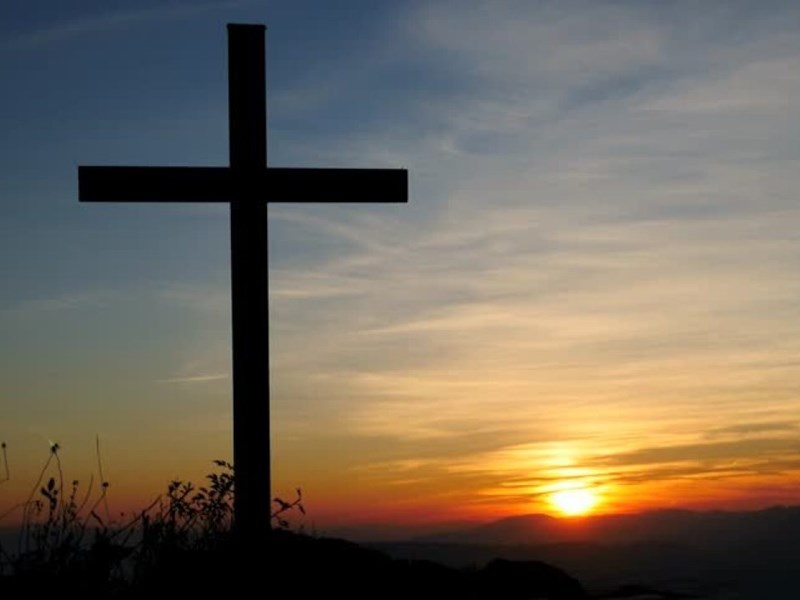 Changing our image.
1: 2 Corinthians 3:7-18
The ministry of death is how Paul was referring to the Old covenant law which said that we could try to be reconciled to God by works (By obeying the law, performing certain ceremonies, and doing the prescribed sacrifices). But Paul talks about the ministry of the Spirit, which gives us freedom. The ministry of the law, according to Paul, was the ministry of the flesh. The ministry of the law was a response to sin and we were bound by it because of our sins, now we have the freedom to do what God calls us to do, not out of compulsion but out of a response for his grace. See before we received grace and forgiveness through Jesus, we had to obey the law in an attempt to avoid his wrath. Now that his wrath has been paid for, we can obey God as a response to his goodness and grace. We now obey God because he has changed our hearts. Sin is the thing that divided us from God and the old covenant was there to expose our sins, to show us that we were unable to obey God's law. The veil was there because of our sins because our sinful selves could not have access to our Perfect God. It is the same veil that was torn in two in the temple, that separated people from the Holy Place in the temple, at the time of Jesus' death on the cross. Now that Jesus has paid the price for our sins, that veil is gone and we can reflect his glory because we are being transformed into his image through the power of the Holy Spirit.

2: Colossians 3:1-16
Here Paul expresses what it is to reflect Jesus. He starts with faith and repentance. He makes the statement "When Christ who is your life appears, then you also will appear with him in Glory". In this he is saying that when we are born again in Christ it is no longer us, our image is no longer our own, but we put on the image of Christ. He goes on to say then, if this is true, that we repent of the old life and put on the new life. It's not that we become perfect, but in being transformed into his image we start to desire what he desires, want what he wants, and this text calls us to put on our new image, through living out our transformation in compassion, kindness, humility, meekness and patience.

3: 2 Corinthians 5:16-21
Here Paul is talking about how this impacts both our understanding of our own salvation and how we see other people. Paul calls us "ambassadors of Christ" meaning that we are representatives of him, and thus we act accordingly. We now, regard no one according to the flesh. Now, because Christ has reconciled us to God, we are a new creation, the old has Gone and a new has come. All of this, Paul explains is the work of Christ, not us. He did this, freely for us. What an amazing gift of Grace! We, having been made as ambassadors of him into his image, into the image of the one who would give us grace. Now, because we are his ambassadors, we reflect that same kind of grace in the way we view those around us.

4:1 John 3:1-3
One of the questions that this topic brings up is how and when we become the image of Christ. There is an assumption that if we put our faith in Jesus then suddenly we are perfect as he is perfect. Soon, however, we realize, as Paul does in Romans 7 that we are not yet perfect. We still wrestle with temptation and sin and we still make mistakes. But how can this be, if we are a new creation? Well, in this text John explains this a bit. John says "What we will be has not been yet made known" and then talks about the perfection we will reach when Christ comes again or we see him in heaven. This, becoming the image of Christ, has a theological term; "Sanctification". While salvation is an immediate thing upon having faith in Jesus. Sanctification is not so cut and dry. In fact, this is why Paul uses an imperfect tense, he uses words like "being transformed" to describe the process of our transformation. What has changed in us is our desire, that now, we as believers, we don't want to sin, our sin makes us uncomfortable and sorrowful, and this sorrow brings conviction, which leads to repentance. We have not yet attained perfection or the position of not needing to repent, but he is transforming us through the power of the Holy Spirit each and every day.

5: 1 Corinthians 2:6-16
Becoming the image of Christ is not something that happens because of our actions. Like we don't have a list of things we do that we are told to do by pastors or teachers, that if we do that list of things we will become like Christ. This is a Spiritual process. The Holy Spirit indwells us and changes us from the inside. So that it is not a change in behaviour but it is a Spirit driven change of our hearts and minds that causes us to desire more godly behaviour. This isn't something taught to us through human wisdom, but the desire to glorify God happens because the Holy Spirit has put that desire on our hearts and has changed us from within.

6: Titus 3:1-11
The new life which we have been given is a chance for us to live in a way that reflects the Glory of God. In order to understand the depths of that new life we have to understand the depths of his working for us. Knowing that he has given us grace, that we received eternal life and salvation from him, even though we did nothing to earn It will have an impact on how we act and it will impact on our works. This new covenant, the covenant of Grace is written on our hearts through the Holy Spirit and it affects everything we do and say. Paul is calling Titus to remind people of this, of the task they have in living out the desire to glorify God that has been put in them by the Holy Spirit Now because of the grace he has given us, because he has given us new life and eternal life, we don't make it about our works but we seek to do His work.

7. Galatians 2:15-21
If we say that we are justified by our works and our ability to do good things then who's glory are we reflecting. If our salvation is because of what we did, then we make our lives and our eternal life about us. But Paul reminds us over and over again, that our salvation is not because of what we do, it is not by works that we are saved. Our salvation is because of what Jesus did for us on the cross. Paul says that through faith he was crucified with Christ, and because of this he died to the law. So now we don't live for the law, we live for God. Under the law, we work to earn God's love and his salvation, but now that Jesus has already earned it for us, we are free to live for God. We are free to glorify God because we love and because the Holy Spirit calls us to do so. So that now, instead of working so we can earn, we now work to bring God glory simply because that is our desire because he is worthy. So now it's about him and not about us.
CTA Strip
Call to action
Mauris ante augue, fringilla non accumsan at, imperdiet vel ipsum. Nunc hendrerit, felis nec hendrerit varius, lacus leo euismod mi, a pulvinar sapien libero.