Knowing peace: 7 day devotional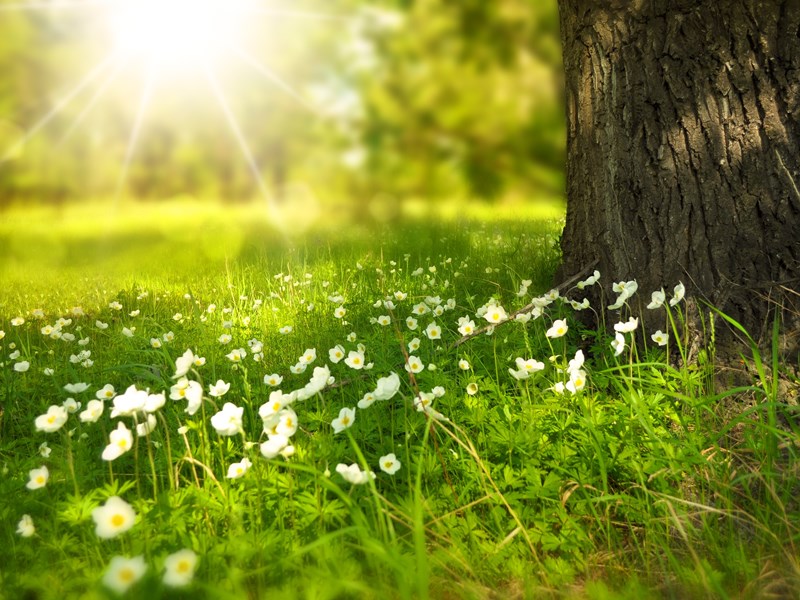 Day 1   1 Peter 5:6-10
The peace that God is talking about does not come from ourselves. It is a supernatural peace that is only found in Christ. It is his peace, which is a peace that surpasses all of our understanding. Our task is to rest in him in faith, believing that he can and will do what he will to make us stand strong. Peter recognizes however that this is not a guarantee against suffering, he even says you will suffer for a time, but to follow him even when he leads through difficult places, to know that he will carry us through.
Day 2    Psalm 23
Notice here that the psalmist is saying the lord is leading. At first the lord is leading him through the quiet and the peace, but he acknowledges that he has also been through dark valleys, yet the lord still leads him through. It is not that we never walk through dark places, but we rest in the Lord knowing that he is leading and where he leads is good.

Day 3   Philippians 4:1-9
Notice what this text says. It says in everything pray and petition, and what is God's response? It doesn't say that God will give you whatever you ask, in this text, instead it says that God will give you something greater. It says that God will give you peace and a peace that surpasses all understanding, a peace that is greater than your lack, a peace that is greater than your discomfort, a peace that is more than just alleviating suffering but a peace that transcends it. The rest of this text tells us how to maintain that peace. We have eternal life. Our call is to look beyond the limited horizon of our situation and look into the eternal promise that God has given us.
Day 4    John 16:16-33
So the disciples are in some serious stress. The lives they had known for the past two years were about to come to an end. Their teacher has told them he will be going away. They don't understand, and their lack of understanding would lead to uncertainty if not for their understanding of the one who said he was going to go away. Jesus left them with a promise in the midst of their anxiety and he told them that all of the things he told them, as much as it might have caused them grief, was to bring them peace, was to point to the work he was about to do. That work, that he would overcome the world. We remember this, that on the cross Christ overcame the world, he overcame the greatest source of anxiety which is death, and he gave us eternal life.
Day 5    Romans 8:1-11
The mind of the flesh is focused on the things of the flesh and the reality of the flesh is that it is dying and will die. The things of the flesh and the things that cause us grief, but so long as we are in the flesh, in this mortal body, we will have to deal with those things, they will exist. But now that we are in Christ, we also have the Spirit, so we are called to focus on those things, focus on the things of the Spirit and Paul tells us that there is peace in doing so. Similar to the passage in Philippians 4 that our mind now are focused on the good things and the eternal things, even while those other things exist, they are only temporary, but the things of the spirit are eternal and good.
Day 6   Proverbs 12:12-20
The final verse in this passage is the key. Those who plan peace will have joy. Peace is both a natural outworking of the Holy Spirit and something we foster in our own lives. Sometimes, especially in the midst of sorrow and temptation and despair we have to actively plan peace. WE avoid those things that cause us anxiety and we actively make a path and a plan for peace in the midst of whatever we are going through. We start our day thinking about those things that could steal our peace and we plan how we will overcome them, how we will pray, how we will avoid temptation, how we will seek the things as outlined in Philippians 4, and how we will have peace.
Day 7   Isaiah 9:1-7
This passages starts out with people walking in darkness and ends with the promise of peace. Of course that promise is Jesus Christ. He is our peace. Not only do we have peace in knowing him, but this passage says that he is the prince of peace and as price his government, the way he rules his people is peace. Knowing Jesus, knowing the eternal promise he has given us is to have the greatest peace, that far surpasses our anxieties. Remember him, remember the eternal life he has given you that will not be taken away from you by the anxieties of this world. Remember that those things will pass and there will be an eternal joyous gift that awaits you through the Grace of Jesus Christ.
CTA Strip
Call to action
Mauris ante augue, fringilla non accumsan at, imperdiet vel ipsum. Nunc hendrerit, felis nec hendrerit varius, lacus leo euismod mi, a pulvinar sapien libero.